Tuesday, March 01, 2005
Yes, I'm alive. The past 3 weeks at work have been crazy... though the worse is yet to come I believe. In the mean time, I thought I'd post something up first just in case a Missing Blogger report is lodged.
In the past few weeks...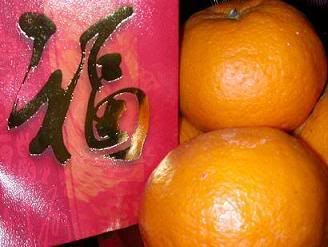 Pigging out on mandarin oranges, or "kam" which represents gold, and hence signify wealth or prosperity.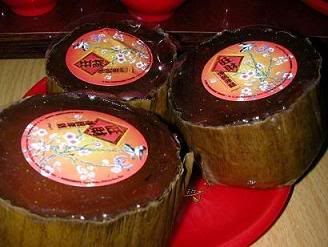 Sweet and sticky pudding offered to the Gods who take of the household.. When the Gods eat something sweet, they will only speak of all the good things. And also the stickiness has something to do with shutting his mouth so that he won't report too much to the big God. Heh.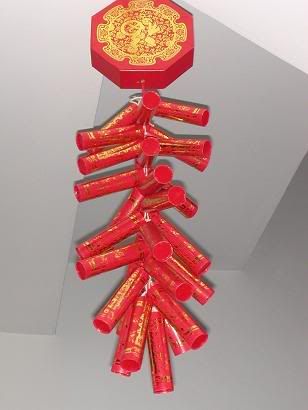 Loud firecrackers to scare away the monsters and evil.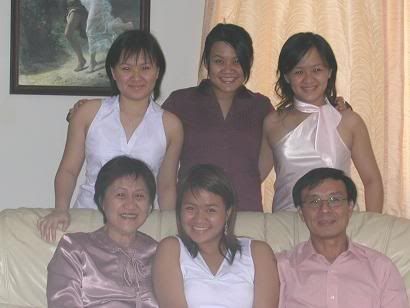 A family picture on the first day of the Lunar New Year.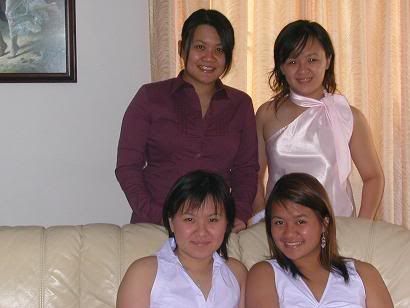 This is us!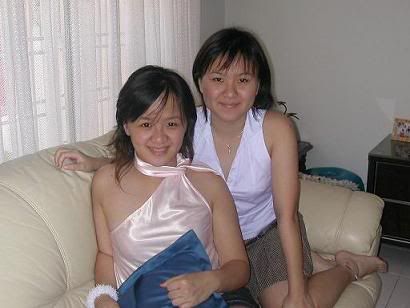 Daphne and Elaine.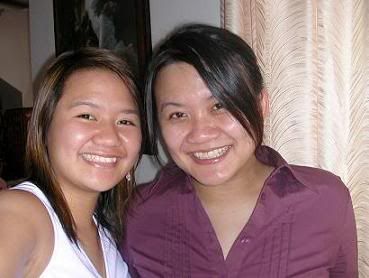 Me and Serene.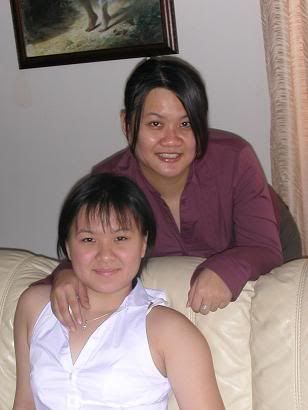 Me and Elaine.
...
.....
and somewhere along the way, in the midst of the crazy weeks at work, I managed to sneak away for a weekend to an idyllic beach.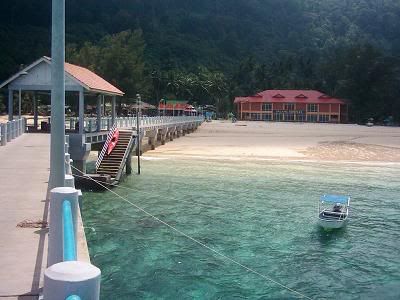 Picturesque.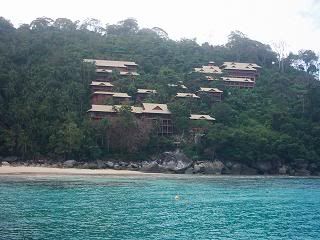 Breath-taking.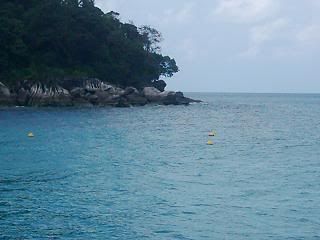 A small island off Tioman.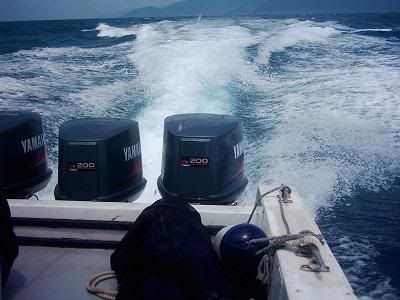 Speedboat engine roaring in the open sea.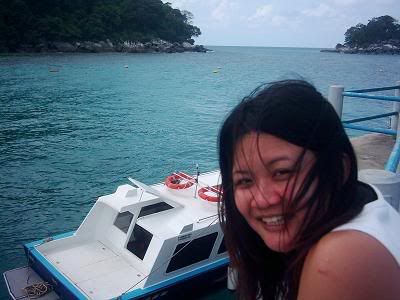 Yours truly.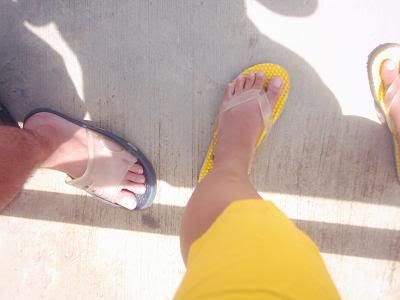 Beach slippers.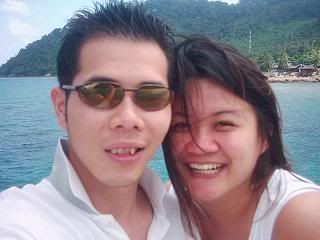 Owners of the slippers.
Well, I'll write more soon, by mid of March I hope. In the mean time, God bless all, and do take care.
Posted by Doreen at 2:09 pm