Tuesday, July 04, 2006
Yup, the concert is over *hoorah*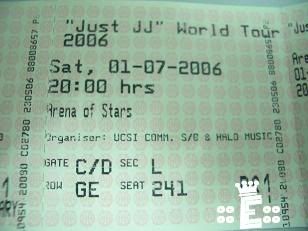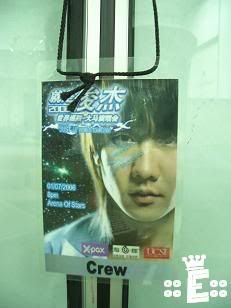 Tough work, but hey, it was an amazing experience. Minus the falling sick part of course. On the day of the event, I had a lousy fever, my nose leaked like a faucet, my cough worsened, and my throat tight to the point where my voice cracked and croaked. Think Rod Stewart, now drop it 2 octaves lower.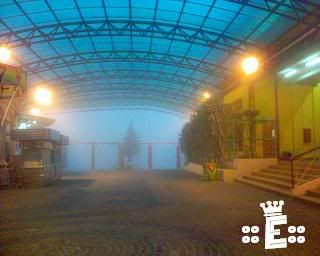 During one of the many rehearsals...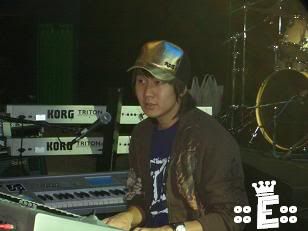 JJ on keyboards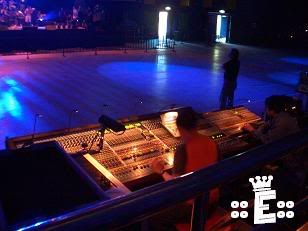 Sound engineers at work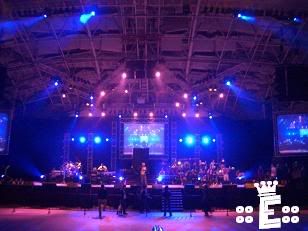 Lighting programming underway and musicians rehearsing on stage
And it's show time baby!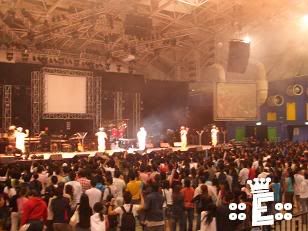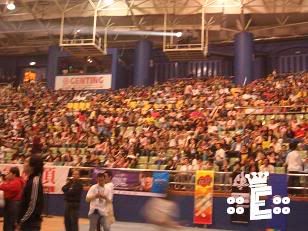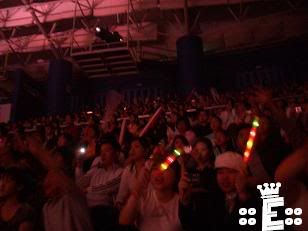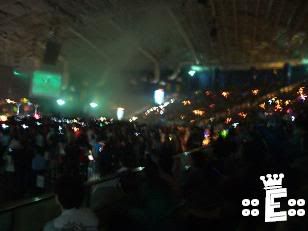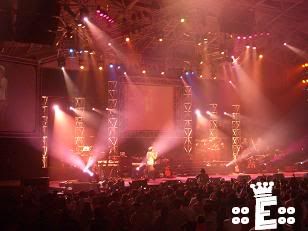 The Arena of Stars was packed. We had about 8,000 people showing up, that's close to 100% attendance. It's my first ever concert, so I'd say we sure kicked ass.
Moving on to more important things. 4 more games to go!
The Germany-Argentina game was gut-wrenching. I was so fucking confident that Argentina will advance, but the goal from Klose was awesome nevertheless. The penalty shoot-outs were hard to watch, and when the Germans cheered, I walked with my head down back to the hotel room.
And Rooney? Bah. Serves him right for being so cocky. With Brazil out too... ah, things can only get more exciting from here on!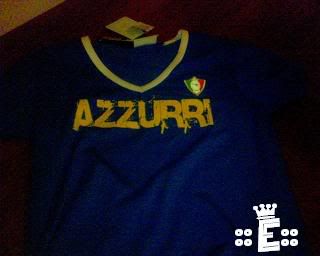 At 3am tonight, groggily I will change out of my sleepwear and don this blue tee.
Posted by Doreen at 12:21 pm