Tuesday, January 23, 2007
Sawadee ka!
This is Jim.
Jim was spotted with a Singha beer in hand while he sits on Patong beach and watch the world go by.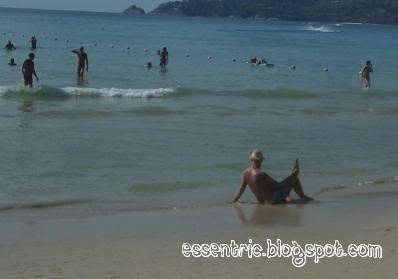 Jim is from the UK. He retired at the age of 40 and has been travelling quite a fair bit since going into retirement. He spent the last 2 months in Penang, and now he's in Phuket where he will be hanging out for the next 6 months.
Some people just have it all.
Updates on Phuket - coming to a blog near you!
Kop khun ka.
ADDENDUM: I've decided against blogging about the trip. It's too taxing on me. How about a photo narration instead? Go
HERE
.
Posted by Doreen at 8:48 am