Wednesday, August 18, 2004
Weather: Sunny
View from rooftop: Hazy
Mood: Indifferent
Attire: Immaculately pressed white shirt with gray pants and black jacket
Hair: Smells and looks great!
A hot shower in the morning is like...
* a vanilla sundae topped up with thick choc fudge and sprinkled with lotsa crushed nuts.
* curling up under the covers on a wet winter's day reading a good book with a mug of hot choc and marshmallows.
* having a shot of good Tequila and then taking a drag off a cigarette.
* the smell of grass early in the morning before sunrise.
* Friday at 6pm.
There.. a perfect example of a dreamy Pisces. Haha! Spent a good 30 minutes in the bathroom this morning under the strong jets of hot water. The mirror fogged up, and the bathroom felt all warm and comfortable and the smell is a mixture of Colgate, Clairol Herbal Essence shampoo and Lavender & Ylang Ylang shower gel. Standing in front of the mirror brushing my teeth, I used my finger to draw a smiley face on the mirror.
I needed that shower. I think I had about 10 margaritas last night. Sure, I didn't feel it then, but when I woke up this morning, my head was heavy. Urgh. Then the memories of last night came flooding back... Ah, my midweek party.
Got a WIP meeting with a client later this afternoon, in some lost town of Rawang. It'll be my first time meeting them since Anderson successfully pitched for the job. They're getting listed on the second board in October, and we'll be working on their PR projects - news releases, advertisements, press conferences, etc. I actually hate PR jobs. Well, I don't mind the writing and the advertisements. But I hate the media liaisons, begging them to publish stories and stuff like that.
Hmm.. But let's hope that this Client has got lots of money and hence can pump in more in terms of advertising. That way, our jobs will be much easier cos the media will be more willing to publish stories...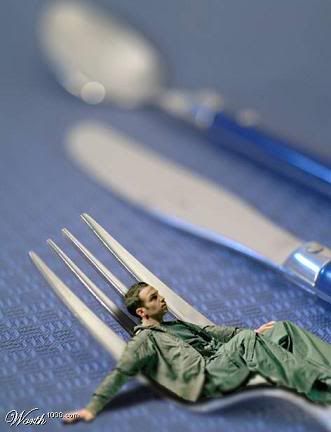 Posted by Doreen at 9:48 am