Tuesday, August 10, 2004
Astrology is a fascinating subject. It is the study of cycles. All things are in motion. As the Earth turns on its axis once every twenty-four hours, so the planets, too, move slowly at different speeds in great orbits around the Sun. Astrology is about the relationship between this larger cosmos around us, and the cosmos within each human being–the outer world and your inner one. The same energies that are functioning around you, in the universe, are also functioning within you: they reflect, form, and influence your inner world.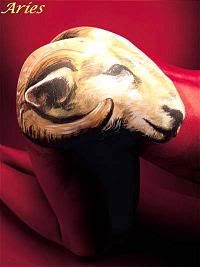 Aries is energetic, innovative, original, pioneering, assertive, quick-tempered, strong drive, leader, ambitious, extroverted, sometimes aggressive, competitive, enthusiastic, self-reliant, and self-assured.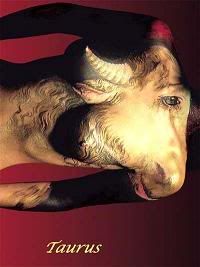 Taurus is determined, efficient, stubborn, cautious, placid, persistent, enduring, introverted, conservative, conventional, materialistic, security conscious, stable, industrious, dependable, and one generally having significant financial ability.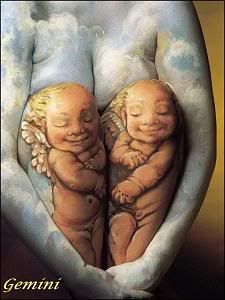 Gemini is flexible, versatile, restless, a jack-of-all-trades, lively, alert, quick-witted, literary, communicative, a good conversationalist, changeable, sociable, logical, ingenious, agile, dexterous, intellectual, and mentally ambitious.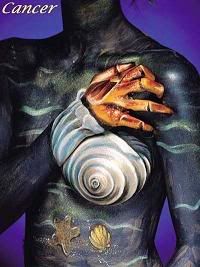 Cancer is introverted, reserved, emotional, sensitive, moody, sympathetic, security-conscious, prudent, retentive, domestic, maternal, protective, quiet, calm, imaginative, conscientious, and quite the traditionalist.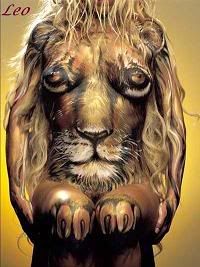 Leo is ambitious, a lover of limelight, speculative, extroverted, optimistic, honorable, dignified, confident, proud, exuberant, sunny, flamboyant, charismatic, dramatic, competitive, a leader and an organizer.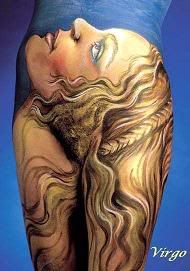 Virgo is practical, responsible, sensible, logical, analytical, highly discriminating, a careful planner, precise and punctual, dedicated, perfectionist, critical, health conscious, and somewhat introverted.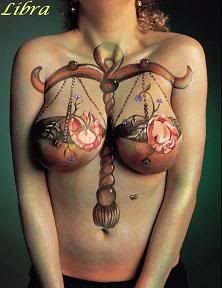 Libra is idealistic, a peacemaker, diplomatic, refined, poised, gracious, kind, courteous, fair-minded, sociable, charming, artistically creative, affable, cooperative, extroverted, and usually somewhat indecisive.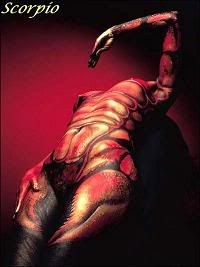 Scorpio is intense, determined, powerful, strong-willed, forceful, bold, courageous, enduring, competitive, resourceful, researcher, an investigator, secretive, mysterious, penetrating, psychic, self-reliant, and somewhat introverted or closed.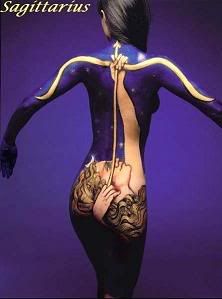 Sagittarius is idealistic, optimistic, freedom-loving, casual, friendly, buoyant, gregarious, enthusiastic, philosophical, studious, farseeing, direct, outspoken, honest, loyal, restless and loves travel.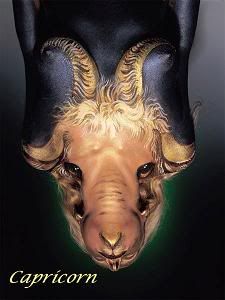 Capricorn is ambitious (power, position, money), organizational, self-disciplined, rigid, thrifty, prudent, security-conscious, conservative, responsible, practical, persistent, political, business oriented, methodical.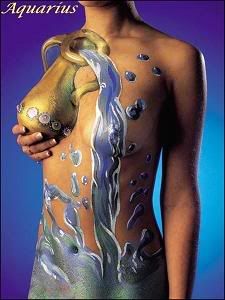 Aquarius is individualistic, unconventional, progressive, unique, independent, humanitarian, altruistic, visionary, perceptive, intellectual, logical, ingenious, inventive, unpredictable, detached, friendly, and scientific.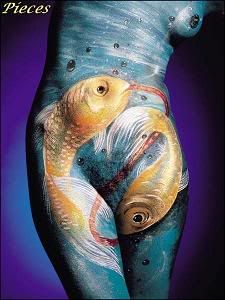 Pisces is receptive, supersensitive, impressionable, peace-loving, serious, sympathetic, charitable, compassionate, artistic, creative, dreamer, dedicated, imaginative, psychic, shy, introverted, spiritual, and reclusive.
Posted by Doreen at 10:49 am