Wednesday, December 14, 2005
You know that rule about colour matching your shoes and bag? OK, for women that is. That thought used to freak me out before I started working. I'd be thinking in horror about the amount of money I would need to spend buying shoes and bags of all sorts of colours to match my outfits when I started working.
Then when I started working, I decided that I'm not gonna splurge on just bags and shoes with all my hard-earned money! I mean, pfft! I'm just gonna stick to the basics - black bag, black shoes - and it matches any outfit. Right?
In the past 3 years of working, when dressing for work, it has
always
been black bags for me. Black bag made of hard leather. Black mini bag with little straps. Black bag made of soft leather. Black bag with shoulder straps. Giant black bag made of PVC-ish material. Basically black bags of various different styles. I had a few odd coloured ones - a white one (a safe colour too!), a beige see-thru bag, a yellow waist pouch, a dark blue sling pouch with golden embroidery, and a few others.
But over the weekend while browsing through the shops, I made two purchases - a bag and a pair of heels.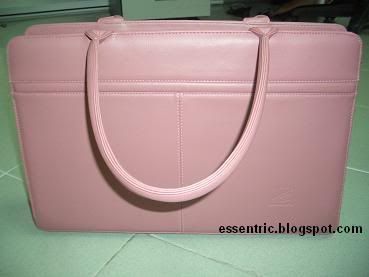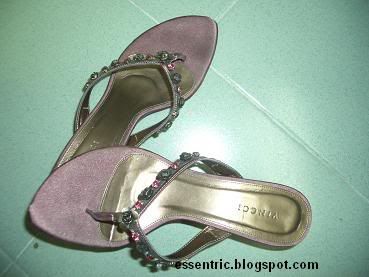 Eureka! I can finally colour-coordinate my bag and shoes - and for once, it's not black.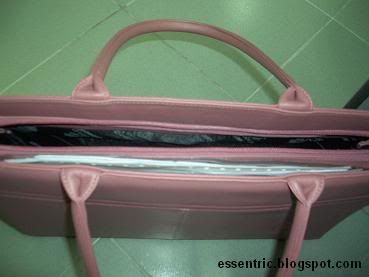 The bag is GIANT. But I love it because it means everything can go right in. And it is super awesome because it is almost like a briefcase and I can also put files in there.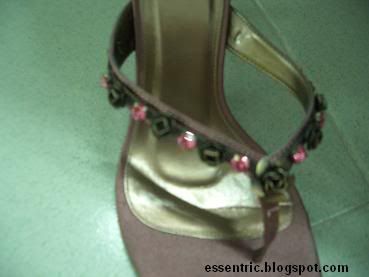 This pair of shoes is an absolute darling. Look at all the little pink diamante! *rubs my hands together excitedly*
And thanks to the Year End Sale, the bag and shoes were both slashed by 50%, making it RM54.95 and RM RM 29.75 respectively.
Yay.
Posted by Doreen at 5:26 pm