Thursday, March 30, 2006
At the office, I usually drink water from my 500ml pink Tupperware tumbler, and coffee from my yellow mug. So when I received Si Kucing from my two colleagues as a little birthday gift, I placed it on my table and for the past week, it has served as a deco piece, instead of a mug.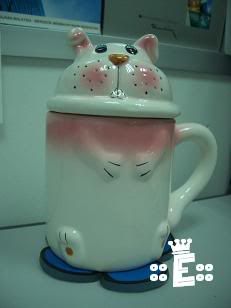 In the past couple of days, I've been hearing voices, well, it sounds a lot like a cat's purr or meow. I didn't think much about it at first, maybe my mind and ears were playing tricks on me, but the meowings never stopped!
As the days followed, I began to have an inkling suspicion that Si Kucing might have something to do with the meowings which I've been hearing. I surrendered.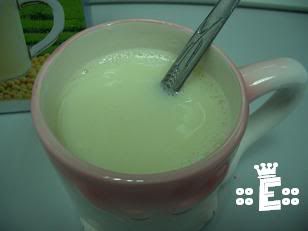 But if I already have tumbler for water, yellow mug for coffee, what did I drink using Si Kucing?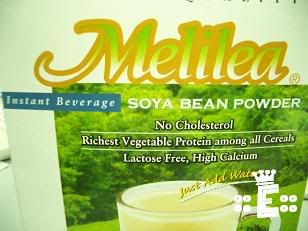 This box of Melilea Soya Bean Powder is also rather new to me. Never a believer in such products which claim to be 100% organic, I eventually parted with RM15.90 to purchase a box from a colleague. It's just soya bean powder I assured myself. And it's not expensive. I'm definitely going to make more than 15 glasses of soy drink, so technically, it's worth it.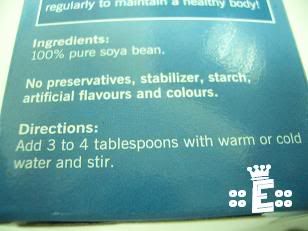 It boasts 100% pure soya bean, with no preservatives, stabilizer, starch, artificial flavours nor colours. And it's easy to make. I prefer using cold water, even though it takes extra stirring for the powder to completely dissolve.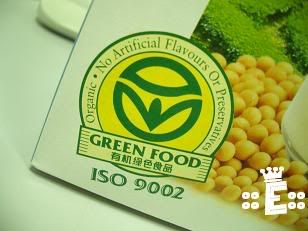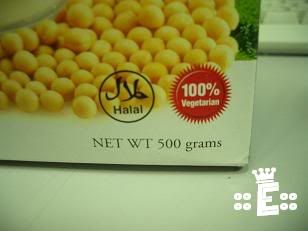 Surprisingly, Melilea Soya Bean Powder tastes rather nice. It's definitely organic alright, cos it's rather bland-tasting with no sugar or artificial flavouring added. And it feels.. light. An OK drink nevertheless. Feels healthy. Feels like I'm gonna shit clean poop tomorrow. Errr.. did that make sense? You know, the clean-feeling poop after a 3-day fruit and fibre only detox diet? Anyways.
So there, Si Kucing has been deflowered. And I damn well hope that those meowings were cries of it begging to be uh, deflowered?
Posted by Doreen at 4:05 pm