Friday, April 07, 2006
I scanned the Friday afternoon crowd at GSC Midvalley and wondered why these people loitering around the mall don't have to work. Lucky them. I then eyed the queues and jumped in line into what I "think" was the shortest one, cos unlike them all, I do have an office to go back to, and quickly at that.
Then came decision-making time - which one to watch?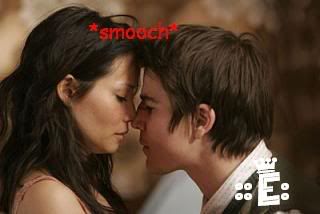 Lucky Number Slevin
sees big names like Josh Hartnett, Bruce Willis and Lucy Liu. Action drama with some love story woven into the plot. It's a case of mistaken identities and basically being in the wrong place at the wrong time. It boasts excellent cinematography, something that Quentin Tarantino will be proud of, says one review.
I bit on my lip. Hmmm.... What's next?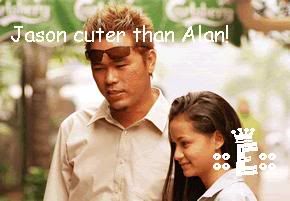 Sequel to the much acclaimed
Sepet
,
Gubra
continues from where Sepet left off, fast forward a few years later. So we all remember that Jason died, therefore in Gubra, we get to meet Alan Yun who plays Alan, the deceased's brother. Not much of a looker he is. The dude who played Jason was hotter. I have a thing for
mata sepet
guys, a BIG thing. Sharifah Armani of course resumes her role as Orked. Such a darling she is.
I would like to watch Gubra... because I thought Sepet rocks, and Yasmin kicked ass!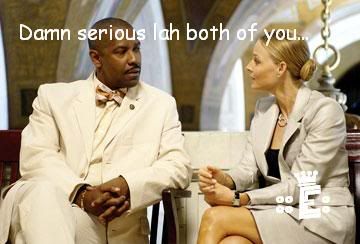 Was supposed to watch this last week, but eventually went with Ice Age 2.
Inside Man
is an action flick as well, with a line up serious A-list cast like Denzel Washington, Jodie Foster and Clive Owen.
I was getting closer and closer to the counter.. Dammit! Which one should I watch?
OK, let's throw out Lucky Number Slevin, eventhough Josh Hartnett is awfully cute. That leaves Gubra and Inside Man. Doreen wants Gubra, the boyfriend wants Inside Man. How now?
...
...
...
...
...
...
...
...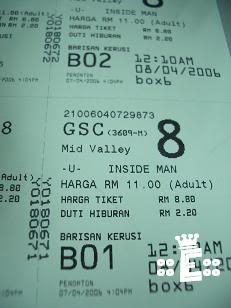 OK lah, let him win first! Will make sure he agrees to watching Gubra next week!
Posted by Doreen at 5:18 pm