Wednesday, March 14, 2007
I drink a lot of coffee.
When stuck in the office, the good old 3-in-1 Nescafe keeps me going. The Rich range rocks. It's the one which comes in green packaging. Nestle should have introduced this a looooong time ago. It makes the red one taste like horse piss now.
I was thinking of the "
once you go black, you never go back"
line, but then realized that
green
does not rhyme with
back
.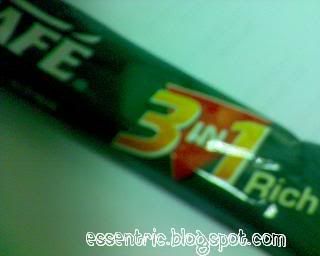 Once you go green, the light you have seen!
Come the weekend, I am often guilty for spending money buying lattes from the green coffee giant. I pray that Berjaya don't decide on another outlet right outside my office, seeing how the tenants of neighbouring eateries and cafes have been doing well with the thriving student community present. I'd be spending a bomb just on beverage consumption!
So you probably already know that I fancy my Starbucks very much. For RM10 a pop, I'd say it's money well-spent. I never go by one week without at least a cup of grande latte, either hot or iced. On the rare occasion that it happens, I'd drive out irregardless of the time of the day when the coffee pang strikes.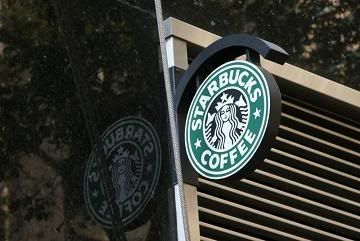 I remember one weeknight, I drove out to the nearest Starbucks at about midnight to get my dosage. I saw that the chairs and tables at the al fresco area had been cleared - they were closing! I ran, oh God how I ran. My disheveled hair, ragged shorts and T-shirt flailing in the wind behind me.
"A grande latte, an extra shot in that please..."
I said to the barrista.
"Miss, you need caffeine to sleep huh?"
I mustered a very weak smile. No mood for entertaining nonsensical questions now. Just
please
make me my coffee!!!
So we were at Starbucks KLCC over the weekend, with our Dunhill, lattes and chicken pie (they were very good by the way!). He was reading the papers and I was just, uh.. looking around lah,
mencuci mata
behind a pair of oversized shades. Hah! See, girls do it too OK!
After a while, my eyes rested upon the the sign outside the shop. And for the very first time, after a gazillion cups of latte - I wondered about the logo.
"Do you know what's that thingie on their logo?"
I asked him.
"A mermaid?"
he replied with a shrug and went back to reading the papers.
"What's the connection between a mermaid and coffee?"
He didn't reply. I wasn't expecting one.
"Oooh, I'll read it up and then can blog!" and quickly scribbled
Starbucks logo
on a notepad which I carry around.
This is how the original Starbucks logo looks like...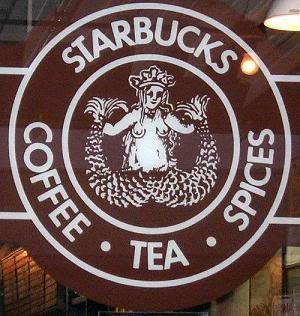 But obviously, this cannot be politically correct because the titties are hanging out. I don't think Starbucks would ever reach Malaysian shores if the logo remained the way it was.
Anyways. The logo features a two-tailed mermaid,
Mixoparthenos
, a siren in Greek mythology. And to answer the question "What has a mermaid (one or two-tailed) got to do with coffee?"...
No, mermaids aren't big fans of coffee.
But rather the siren is supposed to represent the sea-faring heritage of coffee, and because mermaids come from the sea (duh!) so voila!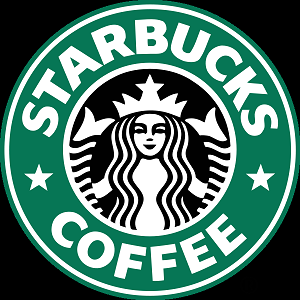 And what's a global brand without some global names? Here are a few from Wikipedia -
Arabic-speaking countries: ستاربكس
China, Taiwan, Hong Kong: 星巴克(Pinyin: xing ba ke) 星 (xing) meaning star, while 巴克 (ba ke) is a tranlisteration of "bucks".
South Korea: 스타벅스 transliteration (ss ta buk ss), often used in conjunction with the English name
Japan: スターバックス transliteration (su taa ba -- ku su)
Thailand: สตาร์บัคส์ transliteration (sa taa bak)
Posted by Doreen at 3:02 pm