Tuesday, March 13, 2007
I like how the new Honda CR-V looks.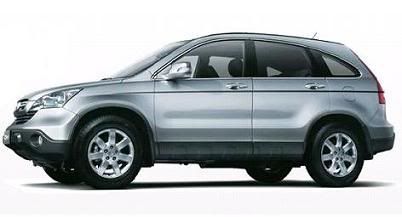 Rather sexy don't you think? This all-new, completely redesigned and re-engineered Comfortable Runabout Vehicle is bigger, tougher, but yet still exudes a certain feminine charm. She's a curvy hoochie-mama eh?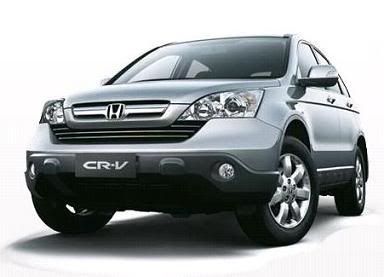 Big SUVs offer people the stability, because it's heavier. Good for long-distance travelling, speeding up and down the North South Expressway for example. However, SUVs being all tall in height can sometimes result in a rather bumpy ride.
Therefore Honda has taken to lowering the centre of gravity by 35mm, and widening the track by 30mm to provide that sedan-driving comfort. So lesser incidences of your new CR-V tipping over onto one side when taking a nice, sharp corner.
Oh, but get this - the body shell weight of the CR-V has been reduced by 31kg compared to its predecessor. But Honda said that this is compensated by extensive use of high-tensile steel which stiffens the structure. (OK... if you say so!)
The interior... roomy! I hardly ever ferry passengers, so all my space in my current Kenari is used for storage - shoes, jackets and cardigans, water bottles, books and magazines, slippers, the odd hanger or two, folders and posters from events, loose cosmetic items such as eye-liner, compact powder, pots of eyeshadow, and some left-over premium or something or the other from another event - I've got the lot. But this CR-V is ultra fascinating (from what I read that is) in terms of space!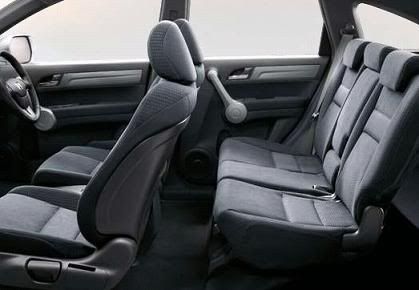 Hello! 2 mountain bikes can go into the boot area leh! Quite the power ya? But if you don't have mountain bikes to stow, the boot area can be a double-decker storage compartment.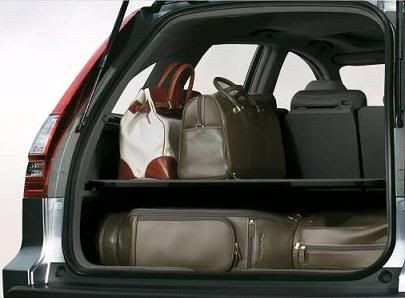 Super neat. Me like.
Oh, instead of the fifth door opening outwards in the old CR-V, this new door opens upwards. I still prefer the old one though. Makes it unique. All other SUVs have their fifth door open upwards anyway.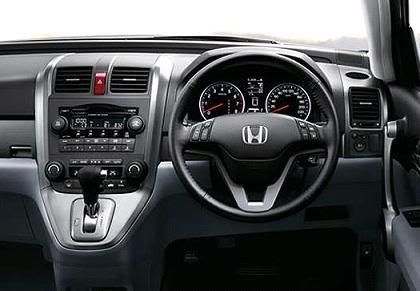 Other stuff include cruise control, dual zone airconditioning (passenger and driver can have different temperature control), 6-disc changer with MP3 player, double level glove compartment (wah!), and no less than 20 storage areas INSIDE the cabin, among the list.
OK, here's where I'm not quite sure. It's running on a 2.0L engine. For something that weighs over 1500kgs., this is rather slack OK! We're already complaining that the Accord 2.0 VTi which we have at home has no pick up, this CR-V sure lose when getting set to take off after the lights turn green.
Anyways, who am I to complain so much? I drive a Kenari for crying out loud!
But fret not, the new CR-V is just gonna cost you RM 147,800 on the road.
Honda is targeting an annual sales volume of 3600 units, and it allegedly isn't hard to reach. Damn rich lah you all! *eyes you suspiciously and filled with jealousy*
Posted by Doreen at 10:10 am