Thursday, May 18, 2006
When I was in my mid-teens, I wanted so badly to be a news presenter.
I'd read news headlines from the paper out loud, paying extra attention to my pronunciation, intonation and overall diction. I even practiced reading out loud in front of the mirror to see how I looked, or if I had any twitches from my eye or nose which I wasn't aware of. Of course no one ever said I sucked, because I only did in in the confines of my room - alone.
But I always thought I was pretty good. My command of a particular language is strong. English has always been the first language at home. Sure, there were sporadic use of Chinese littered in our conversation as well, but English is our primary tongue at home.
I was also extra attentive when it came to watching the news on TV. Not only did I have to check out the news, I also had to learn from the lady reading it - her body language, her facial expressions, which words to stress on, her posture, and how she reacts in the occurence of a slip of her tongue.
Plus, I also thought that my voice was (and is!) kinda nice. None of those screechy, hoarse or high-pitched types. I'm a stable, soothing and warm-sounding one. Yes? Heh. Really whaaaat! I've had people tell me I sound great over the phone, and when I do my freelance broadcasting stints, people do come up and compliment how I sound over the speakers.
However.
My dreams of becoming a news presenter plummeted as my weight skyrocketted. HAHA. OK hush now. Don't be laughing your heads off. But I just kept putting on weight, and you know how they say being on camera will make you look 10kgs heavier? By the time it was time for university, deep down I still had that inkling desire to read the news on prime time television. So I pursued a degree in Communications.
Along the way, it sort of became, "Well, if I don't get to be in front of the TV, then I guess I can contribute off-screen". And then I graduated and I'm no where near any TV production works after close to 4 years of working.
So why am I telling you this?
I was at home tuning it to the news yesterday evening. Channel surfed for a while before settling for NTV7's English news at 6:30pm.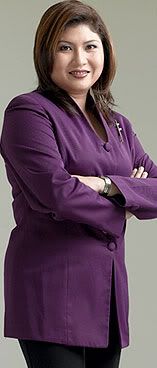 Presenting the news was Adriana Aris. Only then did it hit me. She's not twiggy skinny! Adriana has a full figure and even her face is not pointy sharp at the chin!
The rest of her colleagues at NTV7 look like this...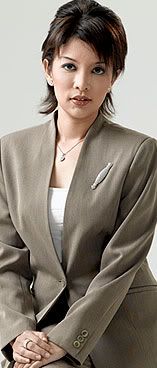 Miza Eusi Muhamed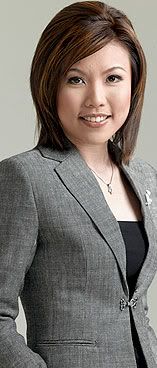 Lim She Ting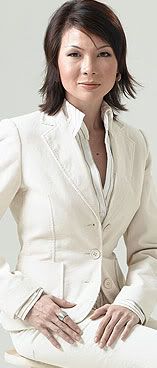 Lee Sheah Nee
See what I mean?
Miza, She Ting and Sheah Nee are all slim and fit looking, and sharp pointy chins! Sheah Nee is a university mate by the way. HAHA.
Then at 8pm, I was still glued to the idiot box, and the Malay news came on.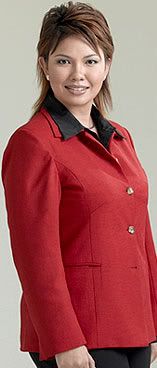 Presenting it was Norazlina Awang Had and she ain't skinny either!
I tell you! Imagine my delight! I don't have to be twiggy thin to be a news presenter! Hoorah to NTV7 for hiring presenters based on their skills and capabilities, and not just judging them based on how much screen space they take up.
If only I saw Norazlina and Adriana much, much earlier. I might, just MIGHT, still pursue that dream of mine.
Posted by Doreen at 9:42 am